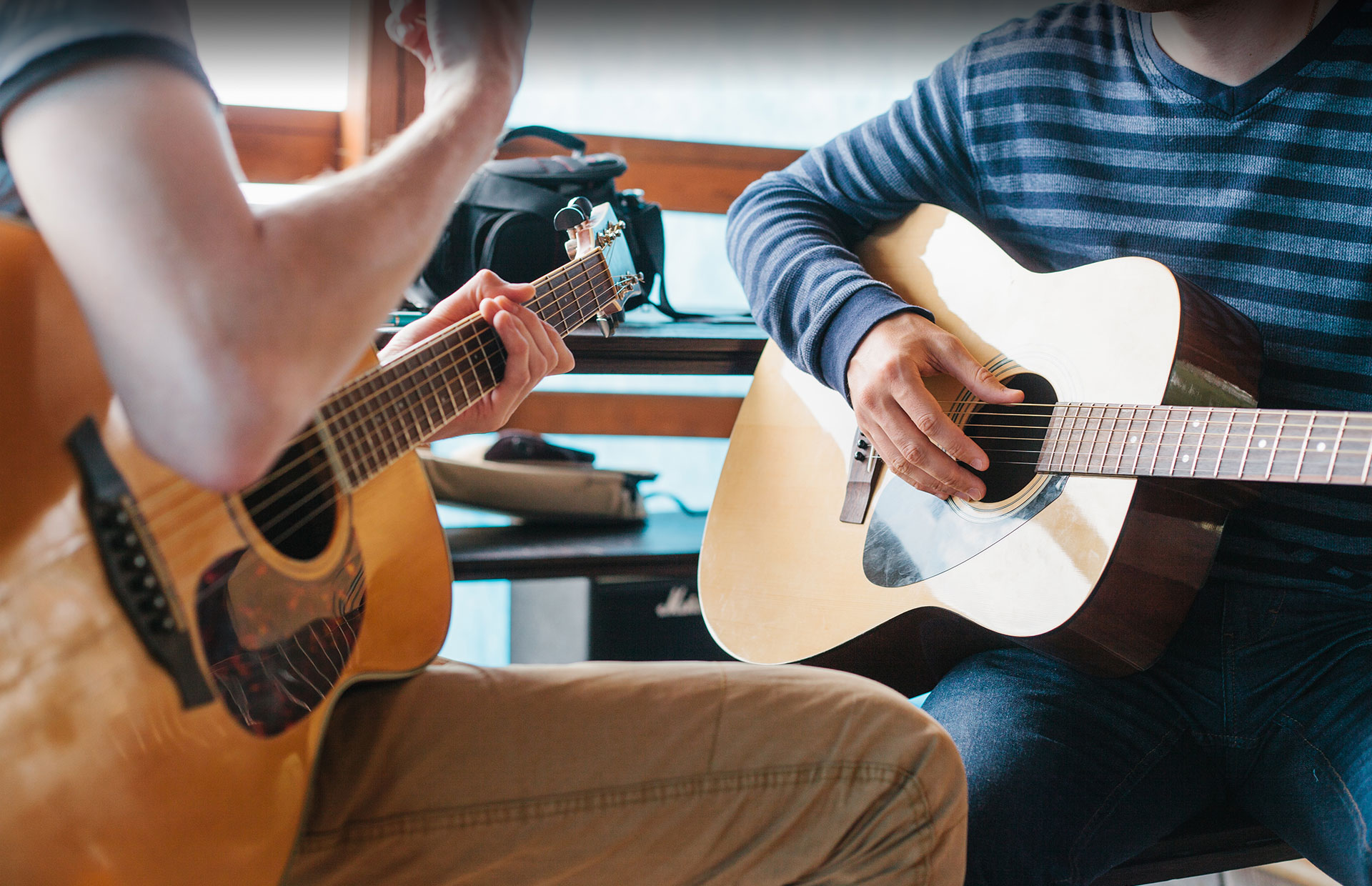 Book a Lesson
Founder and President of Grosso Music and Fine Arts, Corp
Keri has taught piano for over 25 years. She is a graduate of Plant High School and a 3rd generation Floridian. She has taught both music and drama in the public and private school systems, directing many musicals and dramas for the Lutheran, Episcopal, Catholic and Presbyterian churches and schools. She is passionate about teaching piano and helping others grow their talents in their love of music. Keri, and her husband Tom Grosso have 4 children and currently live in Lutz, FL.
Graduate of Converse College in Spartanburg, SC,
Awards and Honors:
The Daniel Music Scholarship
Trustee Honor Scholarship while there.
Two-time winner of the Concerto Competition
Piano soloist with the Spartanburg Symphony Orchestra
Her summers from '93 to '97 were spent assisting Charles Wadsworth (Founder of the Lincoln Chamber Music) at Spoleto Festival, USA, and she went on to work with him during the Olympic Chamber Music Concert in Atlanta, GA. She has also worked as the Administrative Director and Cantate Choir Director with the Tampa Bay Children's Chorus.
She has accompanied the Master Chorale of Tampa Bay and plays and conducts for various churches and organizations.
Book a Lesson
Christina holds a Master of Fine Arts in Musical Theater from The Boston Conservatory and a Bachelor of Music in Church Music from Furman University in Greenville, SC. She is originally from Tampa but went to New York City to pursue a musical theater career. Her latest accomplishment was performing Off-Broadway as a supporting actress in the musical Molasses in January. She was also a cruise ship stage performer for AIDA Cruises where she rehearsed in Germany and performed in the Canary Islands, Spain, for 9 months. She is so excited to be back and to teach voice! She specializes in musical theater, pop/rock, jazz, and Christian hymns. She also finds vocal health to be very important and can give tips and tricks in order to keep a healthy singing voice. You can learn more about Christina at www.christinakayjimenez.com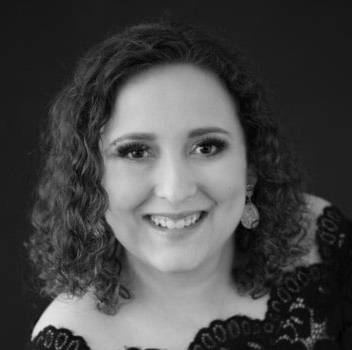 Book a Lesson
Amber Berlin Blair holds a Bachelor in Music Education degree from Stetson University and a Master of Music in Vocal Performance from the University of South Florida. Noted for her "rich tone," Amber has performed in numerous opera productions with Opera Tampa, St. Petersburg Opera, and Opera Naples. She has also performed with the Master Chorale of Tampa Bay and the Florida Orchestra under the baton of Stefan Sanderling. She currently sings with the Opera Tampa Singers and the Tampa Spiritual Ensemble. She has had the privilege to share the stage with Samuel Ramey and Andrea Bocelli. In the spring of 2012, Amber made her debut at Carnegie Hall in New York City.
In addition to performing, Amber has taught chorus at both middle and high school in public schools and served as the Tampa Bay Children's Chorus Assistant Director 2012-2014. She has also served as the Florida Vocal Association District Chair for Hillsborough County. Amber is an active member of the National Association of Teachers of Singing and maintains an active voice studio in the Tampa Bay area.
Book a Lesson
He has more than twenty years of experience performing and teaching guitar and piano lessons to students at all levels of experience across a broad range of genres including classical, classic rock, indie, modern, folk, jazz, and pop.
Cormac possesses a Grade 8 Distinction in classical guitar granted by the ABRSM (Associated Board of Royal Schools of Music, London) as well as a Distinction in jazz studies and professional musicianship from Newpark College in Dublin, Ireland (affiliated with Berklee College of Music).
Cormac has performed with bands from a variety of genres as an electric and acoustic guitarist and main vocalist as well as performing harmonization and keyboard. From 2001 to 2004, he performed with the original jazz/funk band, "Defunkt" and spent his summers touring Europe as a solo performer. He also spent six years performing with 60s rock/psychedelic cover band, "Boomer" and Original alternative rock band "Duped," where he was the primary song composer, and released numerous well-received EPs.
Throughout his career, Cormac has taught guitar and piano lessons, engineered and produced recordings, and mentored budding singer/songwriters and bands. He worked as primary guitar teacher at prestigious Newtown School in Waterford, Ireland from 1997 to 2013, where his students enjoyed a 90% distinction rate from the ABRSM (Associated Board of Royal Schools of Music).
From 2005 to 2013, he owned Jute Factory Studios in Waterford, Ireland where he taught lessons, managed a recording studio, created a system of piano instruction designed for pop/rock/jazz musicians, and mentored emerging musicians.
In 2014, Cormac relocated to Tampa, Florida where he began teaching guitar and piano lessons for students age eight and up. He also performs as a solo musician at a variety of venues, from upbeat entertainment to upscale events. His experience in Tampa includes recording, engineering, producing, playing and arranging music; copyright of a simple system of piano instruction for all ages in pop/rock/jazz; and mentoring emerging talent.
Book a Lesson
He has been performing musically and theatrically for 40 years. Known throughout Tampa Bay for his vocal versatility, Craig has performed with both choral and vocal jazz groups; been the lead singer in a classic rock band; and has been featured in over 40 theatrical productions. As a Voice Teacher, Craig brings his unique arrangement of experience to teaching his students how to reach their greatest potential when singing. He tailors each lessons experience to match the goals the individual student is trying to attain, with an emphasis on proper technique to maintain a healthy, musically sound vocal tone.
Book a Lesson
She is pursuing a degree in Music Education at the University of South Florida with a concentration in Instrumental string studies. She regularly performs with the USF Symphony Orchestra. Although Her primary instrument is the Viola, she has experience with the violin, cello, bass, and guitar. With her years of musical experience, she served as a section leader and often trained and encouraged new musicians. During this time, she performed in the Gaither High School Orchestra, Chorus, and Guitar Ensemble, where she assisted her ensembles in earning several high awards:
Superior ratings at district and State MPA

Superior and excellent ratings at district and state solo and ensemble

Audience favorite at the Barbershop Harmony Society Midwinter Convention 2018
Her musical experience is enhanced by 13 years of dance and musical theater. This experience includes teaching Ballet and Jazz classes as well as teaching dance and voice at several Music and Drama summer camps.
Book a Lesson
She was born in Tulsa, Oklahoma and moved to Santa Fe, New Mexico when she was very young. Then she moved to Tampa, Florida when she was in high school. She graduated from Seminole High School in 2018 and was accepted into the University of South Florida School of Music program where she is currently studying music education.
Started Music Career: Leah had her first experience with music when her mom had her take piano lessons when she was 7. Leah took piano lessons for 8 years and in that time she was also introduced to orchestra when she had to take an orchestra class in elementary school. She instantly fell in love with orchestra and the viola and participated in every school orchestra from elementary to high school. In her last year of high school, Leah started taking private viola lessons because she wanted to study the viola in college. Leah has been a part of many solo and ensemble programs throughout her years in middle and high school. She was also part of Seminole High School's chamber group. Leah is now studying the viola and music education at the USF School of Music with John Posadas.
Education: Leah graduated from Seminole High School in Seminole, Florida with a 4.0 GPA and is currently studying at the University of South Florida for a Bachelor's degree in Music Education.
Book a Lesson
She began her musical career as a clarinetist in her middle school concert band at the age of 13. She got involved in music because of her older sister Kayla, who was also in the band at the age of 13, and her musically-gifted parents. While attending Dr. John Long Middle School and Wiregrass Ranch High School, Kristen had the privilege of participating in the annual district MPA and helped her respective band earn numerous superior ratings. Today, Dr. John Long Middle School and Wiregrass Ranch High School are recognized as consistent, superior-rated bands.
During her musical career,  for six years, she has participated in the Pasco All County Band as a clarinetist in the middle and high school levels. She was the 1st chair clarinetist for her final All County Middle School performance; for her final All County High School performance, she was the 2nd chair clarinetist out of 15. During her four years in Wiregrass Ranch High School (2014-2018), Kristen performed as a soloist in both the marching and concert seasons. In 2015 and 2016, the Wiregrass Ranch Marching Bulls were named FMBC state finalists. For three years, Kristen was the principal clarinet player in the Wiregrass Ranch Wind Ensemble which was the highest tier of band at Wiregrass Ranch. For four years, she also played the clarinet for the Wiregrass Ranch Symphonic Orchestra. In her sophomore and junior year of high school, she learned and played the vibraphone and later the marimba for her school's inaugural Indoor Percussion Ensemble. Outside of her school activities, she performed the clarinet for the independent production of "Alice in Wonderland."
Book a Lesson
Micah Jno.Baptiste grew up under the influence of his musically talented older brother. He began playing guitar at the age of 5 but took a better liking to the drums when he started playing them a year later. In Middle School, Micah attended Orange Grove Middle Magnet School, where he became the only 6th grader to be put in the Jazz Band. He moved back and forth between drums and bass guitar during his time in the band and also began forming his own musical projects with peers outside of the classroom setting. In 2017, he began playing drums in his Indie Rock Band, "Charles Irwin." For the past 2 years, they've been performing in and around Florida and released their debut album in the summer of 2019, followed by their first tour up the east coast. He is also a guitarist and vocalist in the Indie Folk two-piece-band, "Bedside Kites," which came into existence around the same time as his other band and has released 2 short EPs since then.
Book a Lesson
Sophie Mitchell has been playing the piano for 9 years. She has been teaching for Grosso Music and Fine Arts for over 2 years.
In 2019, she won 3rd place in the Junior Division of the Justine Lebaron Concerto Competition sponsored by the Florida Orchestra. She is passionate about dancing, especially ballet and loves doing theatre. She has worked in Iceploration at Busch Gardens as Katelyn and sings actively for Lumina Youth Choirs. In 2018, she sang in NYC at Carnegie Hall and plans to sing in Italy in 2020. She enjoys reading in her free time and loves classic rock and British humor… especially The Kinks and Monty Python.
When she is not playing music, you can find her hanging out with her super sweet Beagle, Lily.
Book a Lesson
He is a freelance woodwind musician and instructor in the Tampa Bay area. He received a Bachelor of Music degree from the University of Tampa (2011) in saxophone performance, and a Master of Music in multiple woodwind performance from the University of South Florida (2013). He is an active performer on all instruments of the woodwind family, including saxophone, flute, clarinet, oboe, and bassoon. Stephen is a member of the artist associate faculty at the University of Tampa, as saxophone instructor and (former) director of athletic bands.
Stephen has performed with various ensembles on the Today Show (NBC), at Tampa Bay Lightning and Rays games, and at the conferences of the American Bandmasters Association, Florida Music Educators Association, College Band Directors National Association, and the Florida Flute Association. He has also performed with the Florida Wind Band for several seasons, in the clarinet, bassoon, and saxophone sections. He is an active performer in the pit orchestras of local musical theatre productions, recently appearing with Stageworks, Berkeley Preparatory, Florida College, and the University of Tampa.