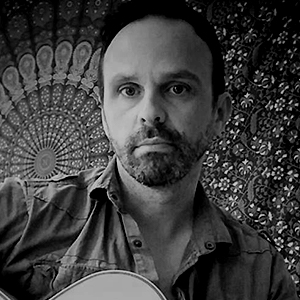 He has more than twenty years of experience performing and teaching guitar and piano lessons to students at all levels of experience across a broad range of genres including classical, classic rock, indie, modern, folk, jazz, and pop.
Cormac possesses a Grade 8 Distinction in classical guitar granted by the ABRSM (Associated Board of Royal Schools of Music, London) as well as a Distinction in jazz studies and professional musicianship from Newpark College in Dublin, Ireland (affiliated with Berklee College of Music).
Cormac has performed with bands from a variety of genres as an electric and acoustic guitarist and main vocalist as well as performing harmonization and keyboard. From 2001 to 2004, he performed with the original jazz/funk band, "Defunkt" and spent his summers touring Europe as a solo performer. He also spent six years performing with 60s rock/psychedelic cover band, "Boomer" and Original alternative rock band "Duped," where he was the primary song composer, and released numerous well-received EPs.
Throughout his career, Cormac has taught guitar and piano lessons, engineered and produced recordings, and mentored budding singer/songwriters and bands. He worked as primary guitar teacher at prestigious Newtown School in Waterford, Ireland from 1997 to 2013, where his students enjoyed a 90% distinction rate from the ABRSM (Associated Board of Royal Schools of Music).
From 2005 to 2013, he owned Jute Factory Studios in Waterford, Ireland where he taught lessons, managed a recording studio, created a system of piano instruction designed for pop/rock/jazz musicians, and mentored emerging musicians.
In 2014, Cormac relocated to Tampa, Florida where he began teaching guitar and piano lessons for students age eight and up. He also performs as a solo musician at a variety of venues, from upbeat entertainment to upscale events. His experience in Tampa includes recording, engineering, producing, playing and arranging music; copyright of a simple system of piano instruction for all ages in pop/rock/jazz; and mentoring emerging talent.